Białowieża Primeval Forest has been described as Europe's Serengeti or Great Barrier Reef. Despite this, the forest remains relatively underappreciated and unvisited. This needs to change. This precious forest must gain the recognition it deserves; because, as long as it remains obscure, it'll continue to be over-logged and under-protected. In this article I'll touch upon a few of the reasons why Białowieża Primeval Forest is of truly immeasurable value to the world.
1. It's a museum of natural and cultural history
In a way, Białowieża Forest is Europe's premier museum of natural history. Where in a conventional museum you'd see displays of stuffed animals and fossils. In Białowieża Forest you can walk through a living, breathing prehistoric landscape replete with bogs, bison and ancient, gnarly trees. Even more, there's an incredible level of landscape diversity here. While civilisation has transformed and simplified most of Europe's landscapes over the past few thousand years, Białowieża Forest has remained largely intact. There are a few landscape features to pay attention to during a visit: these are the hallmarks of an 11,000+ year-old, prehistoric landscape.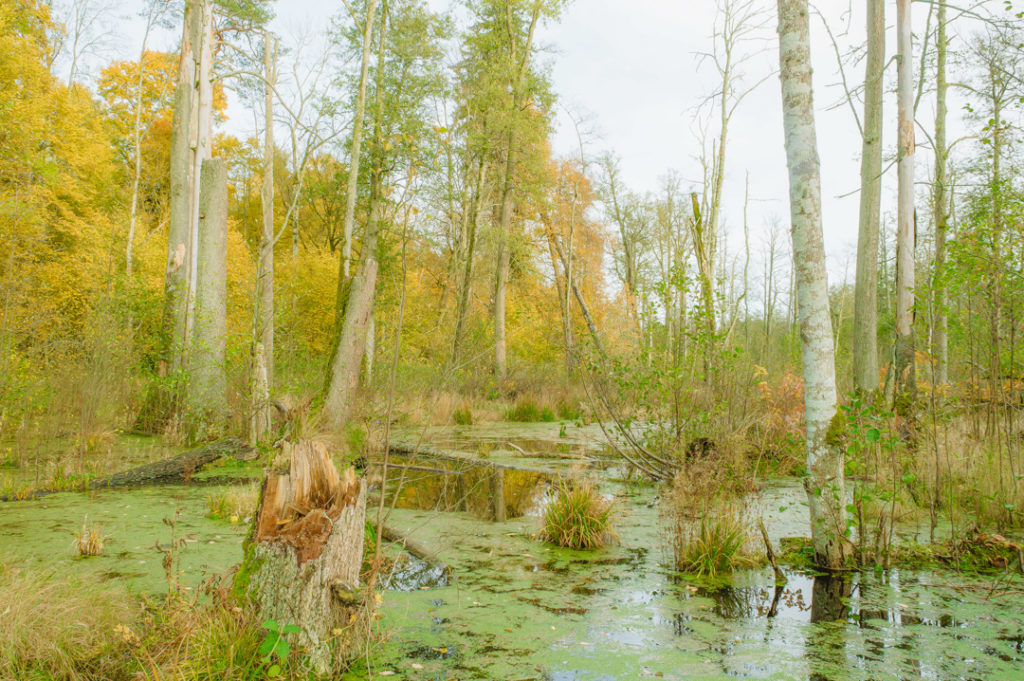 Wild, meandering rivers lined by ancient bog forests. Compare these with most rivers in Europe, which have been straightened and lined with farmland.
Old, deciduous forest. Deciduous forests grow on fertile soils, which across Europe have almost entirely been cleared to make way for farmland. But in Białowieża Forest, ancient deciduous forest still thrives and covers most of the forest's area.
Jurassic Park-like, bog forests. Most European wetlands were drained centuries ago, also to make way for farmland. There are almost none left in certain parts of the continent. Remarkably, Białowieża Forest has retained its bogs. In fact, some 30% of the forest's area is one type of bog forest or another.
Huge, dead trees lying on the ground. In most forests, after they fall, trees are removed and sold. However, in natural ecosystems they form an essential component of the circle of life – as countless species depend on dead and decomposing wood. You'll notice in parts of Białowieża Forest up to a quarter of all the wood in the forest is littered over the forest floor. This provides priceless habitat to a variety of endangered species.
Natural history aside, the survival of this natural wonder is inseparable from the area's rich cultural history. Over the years, much has happened here: bison survived extinction, kings built palaces, and armies traversed through. It all began when royalty granted the region strict protection as early as the 14th century. In a way, Białowieża Forest became a national park centuries before the concept of a national park had even been invented. It consequently survived while all other primeval forests in Europe were destroyed. Remarkably, Białowieża Forest even survived the Russian colonial period, two world wars and an ambivalent communist regime. In light of this epic history, the forest is now recognised as a UNESCO world heritage site, UNESCO biosphere reserve, (partially) national park, and Natura 2000 site.
2. A refuge for endangered species
Relict species, like the hermit beetle and three-toed woodpecker, are typical for primeval forests. But over the past few centuries, these species have become homeless. The undisturbed forests these species depend on have practically disappeared. Białowieża Forest has become their safe-refuge. Its unique history of protection has created an oasis of biodiversity. This is important, because once wiped out, relict species seldom recover by themselves. If in the future we choose to rebuild ecosystems elsewhere, Białowieża Forest can provide a source of species that once lived all across Europe.
3. A living laboratory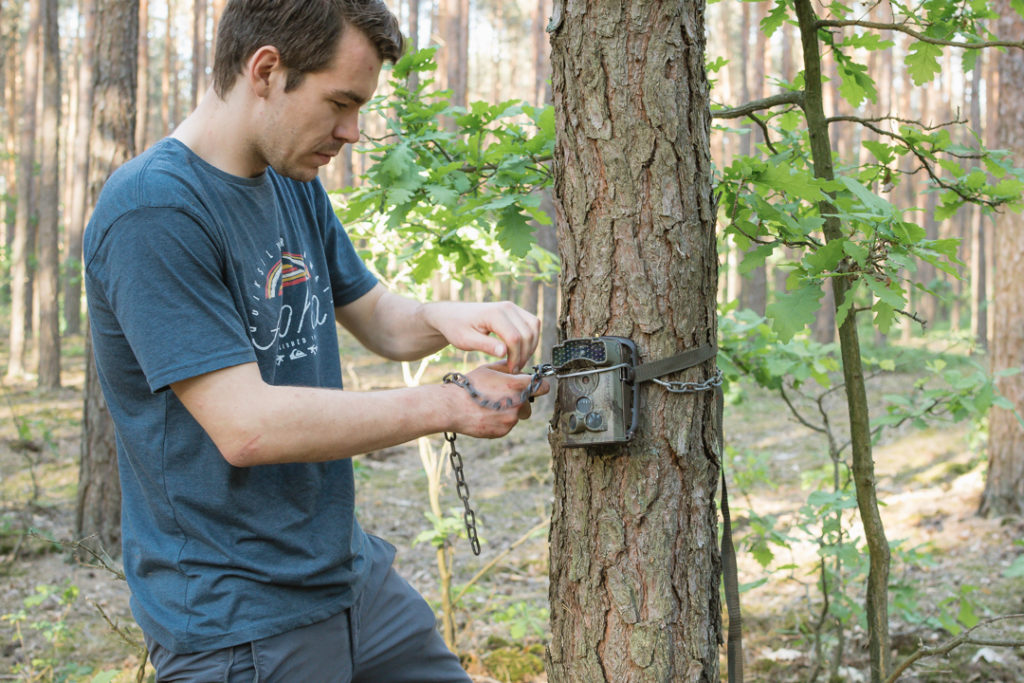 Despite some of the strictest environmental laws in the world, Europe's biodiversity continues to decline. And all too often, we don't understand why this is happening. To halt or even reverse this decline, we urgently need to better understand the ecology of our continent. Białowieża Forest, with its almost-complete assemblage of native species, can help us do this. It's a model ecosystem showcasing how species interacted with one-another before humans transformed our continent. So by understanding Białowieża Forest, we better understand dysfunctional ecosystems elsewhere in Europe.
4. An inspiration for rebuilding ecosystems
The relentless decline of biodiversity all around the world is already having damaging effects: our pollinators are dying, our rivers flooding and soil eroding. These problems are only forecast to get worse over the coming years. But people are now waking up. People are realising healthy ecosystems are essential for human civilisations to thrive long-term. I believe Białowieża Forest can play an inspirational role in this changing world. It's a forest in which people have lived for 800 years. It's living proof that biodiversity and modern civilisation can coexist. It shows that the health and functionality of our ecosystems can be restored all over Europe, if only we make space for nature to exist alongside.
5. Great tourist destination, with fantastic underexploited potential
Białowieża Forest is a uniquely charming tourist destination, and it's only going to get better. Thousands of tourists already visit every year. They explore the wilderness, walking below the boughs of Europe's oldest forest. It's a nature and outdoor sports lover's dream, at all times of year. But despite the worldwide renown of the forest, visitor numbers are relatively low and tourist infrastructure is rather sparse. But this is changing. Over the next years, I believe that Białowieża Forest is destined to become global brand, to which tourists return to time and time again.
6. It's the home of the bison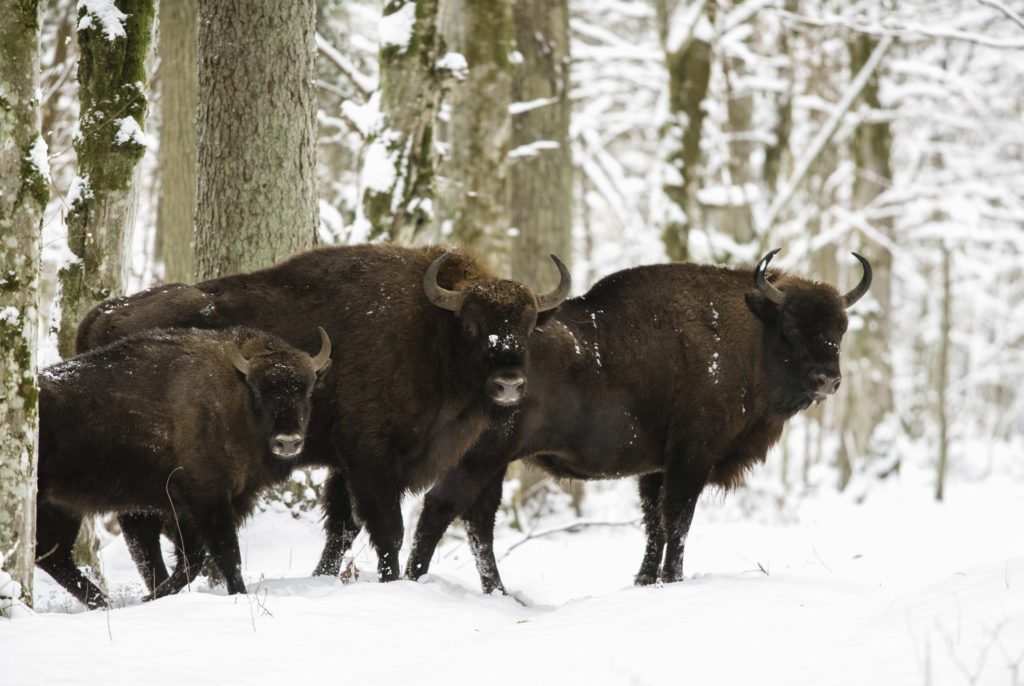 The bison is Europe's last wild megafauna. It's Poland's national animal and the icon of the forest. It survived the centuries through the protection of Lithuanian, Polish and Russian kings. And after it's brutal extinction during the WW1, it was painstakingly reintroduced in the mid 20th century. Suffice to say, these massive, peaceful creatures are the highlight of many people's trip to Białowieża Forest. Check out my article on how to spot one.