Amid unprecedented numbers of migrants crossing its border, the Polish government has established an exclusion zone along its eastern frontier, barring entry to non-residents, journalists and humanitarian NGOs. These unprecedented restrictions have led to a feeling of helplessness in many residents as their normal life is suspended. Despite a recent supreme court ruling that the exclusion zone is unconstitutional, the no go zone persists.
Lying in the heart of Europe's oldest woodland, Białowieża is ordinarily a vibrant town to which tourists and scientists flock. Described as Europe's Serengeti or Great Barrier Reef, the region is an open-air research laboratory and rising nature tourism destination. Yet life in this idyllic spot has been upended by the Polish government's response to a migrant crisis.
Since early September, the settlement has been cordoned off, like hundreds of others on Poland's eastern frontier. Police check points block all entry roads. Anyone wishing to pass must display identity documents, declare their purpose of travel, and have the contents of their car inspected. Only with an appropriate exemption may travellers enter.
These restrictions began as the government declared a state of emergence in response to large numbers of migrants crossing into Poland. This established a several kilometre wide exclusion zone along the 400 km border with Belarus, barring entry to journalists, humanitarian NGOs and non-residents.
The zone was expected to expire at the end of November due to a constitutional time limit on states of emergency. But the government bypassed this limit by amending the border protection act. This new legislation granted the interior minister vast new powers to decree no-entry zones in border regions indefinitely. He duly extended the restrictions in December.
Amid the most severe constraints on civil liberties in the history of democratic Poland, ministers have maintained that life continues as normal for communities in the zone. Yet as a local to Białowieża, I have struggled to reconcile these pronouncements with reality. Residents have in fact suffered myriad problems
The exclusion zone as an information blackspot
The most frustrating issue is the government's lack of communication, which has kept residents in a state of ignorance. Questions that remain unanswered include how long is the exclusion zone expected to last? and how will the border defence measures affect our lives?
To make matters worse, the effective ban on journalism in the zone has created an information blackout, with several repercussions. It has left residents unable to assess their own security risks, with big stories emerging days after they happen. It has deprived the public of the ability to monitor how security personnel are treating migrants. And it has prevented NGOs and scientists from documenting how the border defence measures are damaging the local environment.
With the passing of the new border law in December, there was hope a new permit system would grant journalists entry to the zone. As it turned out, reporters can only enter with an escort, and only to designated sites. This precludes their reporting on spontaneous events, or on subjects the government would prefer to keep quiet.
Residents understand that a 'hybrid war' leads to a dynamic situation where not all policies can be made public. Yet by being deprived of even the most basic of information, we have been unable to plan our own lives. These circumstances make opening a business, planning a scientific research project, or even inviting friends and family from outside the zone almost impossible.
Work is impossible to predict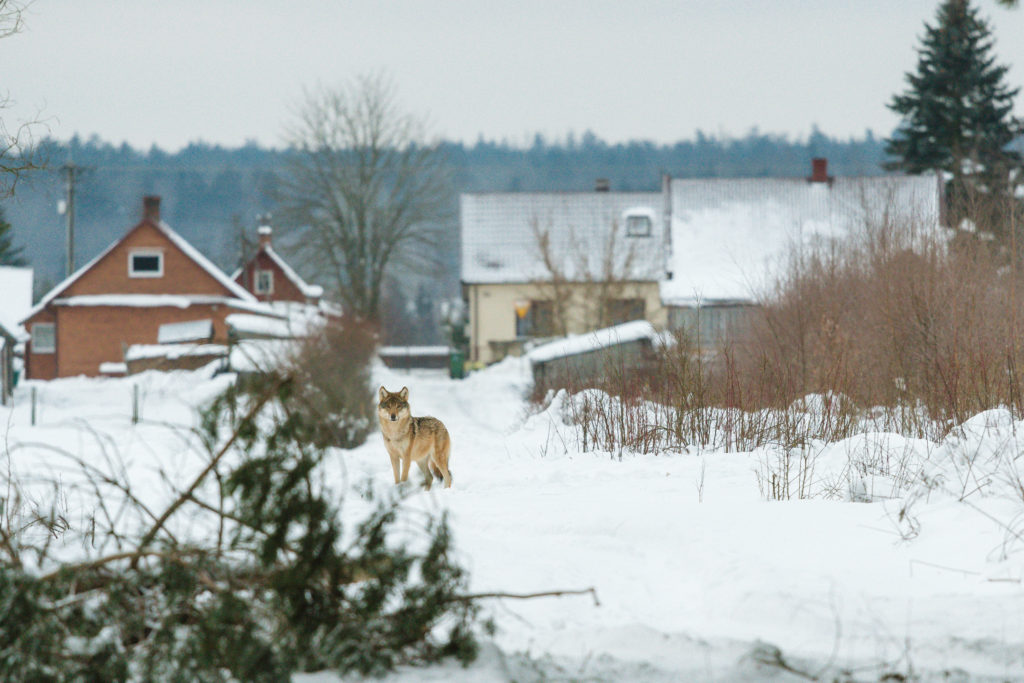 Normally by January snow has turned the forest into a fairy-tale. As the landscape is draped in a white blanket, the town becomes a winter holiday destination. Fresh snowfall brings groups of skiiers, wolf trackers and walkers.
As it is, for five months and counting, the exclusion zone has suspended tourism, the mainstay of the local economy. Although some businesses have been compensated, the restrictions have left many tour guides, restaurateurs and guest house owners without work and out of pocket.
Late last year, my friends Sławomir Droń and Lucyna Marciniak were due to open a new gastro-pub. Unable to do so, their investment generates no income, and has no prospective opening date.
The restrictions even affect academia. The research group to which I belong aims to hire two new staff soon. Even at the best of times, the area's remoteness makes attracting talent difficult. With the exclusion zone exacerbating our problems, we worry whether our research projects remain viable.
Border defence measures are unnecessarily inconvenient
In place of tourists have arrived police and soldiers. Huge army trucks routinely traverse the main thoroughfare. Armoured cars even patrol the meadows. Security personnel broadly behave amicably considering the tough conditions on the border. Yet despite their presence giving many locals a feeling of safety, it is not without its downsides.
The police check-points can pose problems even for residents. On several occasions officers have prevented locals returning to their family homes within the zone.
Soldiers are also not always on their best behaviour. They enter indoor public places without masks. They shop with guns on their backs, intimidating residents. And they regularly purchase large quantities of alcohol while still in uniform.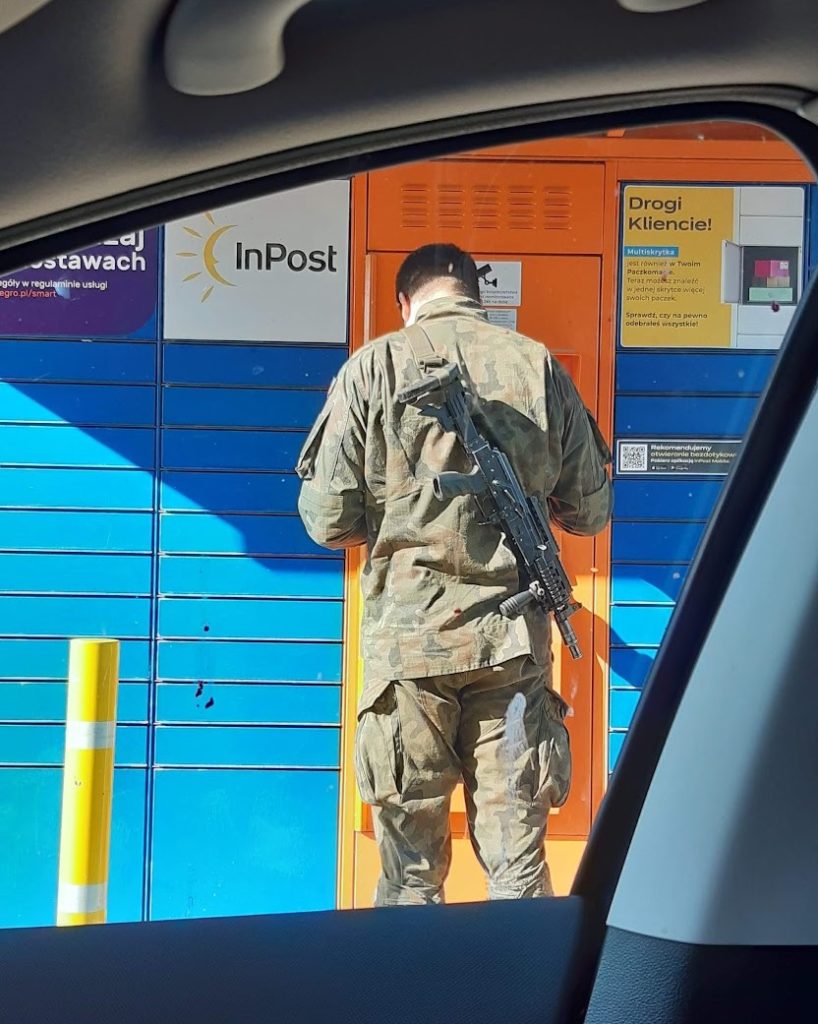 Local infrastructure has also been damaged, with heavy trucks destroying many unpaved roads in the area. Nobody has informed us when or even whether this damage will be repaired.
Causing most consternation is the planned construction of the border wall. With construction work proceeding 24/7 over the coming months, residents worry about the disturbance it will cause.
A main concern relates to a logistics site for heavy machinery and materials assembled last week on the meadows surrounding the town. These meadows are protected as migration corridors for wild animals, and as habitat for endangered species, such as the lesser spotted eagle.
Worse, it is said a several metre wide strip of ancient woodland is to be logged alongside the border. In Białowieża, the frontier passes through several nature reserves and the national park's strict reserve, the last untouched primeval forest of its size in Europe. After having survived two world wars and the communist era, the wall's construction now poses an unprecedented threat to the integrity of this precious woodland. Yet the government refuses to reveal how many trees it plans to fell.
Scientists and NGOs have warned about the threat the wall poses to this UNESCO world heritage site. They have been ignored: the wall has been exempt from all nature protection laws, the project kept secret, and the public granted no opportunity to protest. The European Commission has turned a blind eye despite having been petitioned to intervene.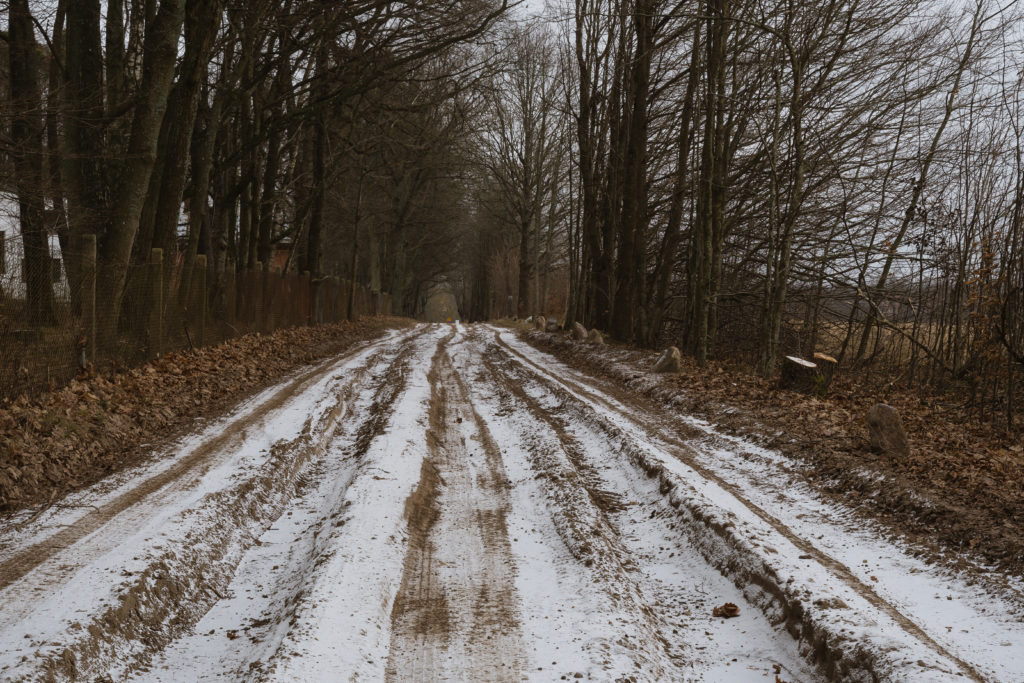 Private life is on hold
Mental health has suffered. With private and work lives on hold, feelings of insecurity, helplessness and frustration are commonplace. Many feel their way of life is under threat. Others feel censored by the absence of journalists. Singles have nowhere to meet potential partners.
The reports of human suffering emerging from the woods have also left scars. In the tough terrain and climate of Białowieża Forest, migrants frequently get into trouble. Hundreds have been admitted to the local hospital in Hajnówka.
With the zone barring entry to humanitarian organisations, many locals have formed makeshift migrant assistance teams, despite having no formal training for relief work. Through encrypted channels, migrants can send notice they are in danger, with volunteers always on call to help. Many return from their duties with harrowing stories.
A Supreme Court judgement brings hope
Recently a supreme court judgement brought hope for change, issuing a legal opinion stating the border exclusion zone is unconstitutional. It ruled that the restrictions are a violation of the constitutionally protected rights to free access to information, and the right to move around the country without constraint. The court particularly highlighted the right of journalists to operate in areas where events of public importance are happening.
Despite the judgement, the police road blocks and associated restrictions remain in place.
That this unconstitutional law persists ties into the rule of law crisis engulfing Poland over the past few years. In theory, the country's constitutional tribunal can strike down laws that violate the basic law. Yet since the court's capture by the ruling party in 2016, Poland's constitutional checks and balances have been rendered unable to function: people on Poland's eastern frontier have been left without option for legal recourse.
Since 2017 the region has been almost permanently embroiled in crisis. First, we had the large-scale logging of protected old-growth forest, culminating in an international row with the EU and UNESCO. Then we had the Covid-19 lockdowns, halting the local economy for over a year. And now we have been lumbered with an unlawful state of emergency. After 5 years of turmoil, many are wondering whether life will ever be peaceful here again.
---